Customer Support
Customer Support is EVERYTHING.
SERVICE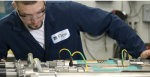 FAB-TECH Machinery proudly represents top-quality machine tool builders from around the world. One of our foremost requirements for all our lines is local service support in Southern California. Many of our lines employ their own service technicians who live and work in the area.

For our other lines, FAB-TECH has our own in-house staff of factory trained and authorized service technicians.
We offer field service to assist customers in their shops and we repair/rebuild machines in our own shop.
REPAIR PARTS & TOOLING                             
Always-in-time delivery of spares

Spares where you need them. At some point in the life cycle of any production machine, certain parts will have to be replaced due to wear, obsolescence or misuse. Preventative maintenance programs will help in detecting component wear before a failure occurs, but on those rare occasions when a breakdown does halt production, replacement parts must be close at hand, ready to install. That's why our machine builders stock multi-million dollars in replacement parts.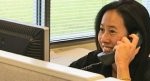 Everything you need. Spare parts warehouse personnel work closely with the technical support service to provide customers with guidance in troubleshooting the exact source of a problem. With the source of a breakdown isolated, they make sure everything required to replace and install the new part is included in the shipment. Parts are located at strategic locations around the country, ready for immediate delivery, wherever they are needed.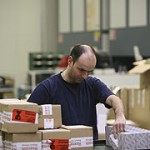 When you need it. Routine parts orders are shipped via traditional national and international carriers and scheduled for prompt delivery. In the case of an emergency breakdown, they will do whatever is necessary to deliver replacement parts as quickly as possible to wherever you are. We know that in a JIT, lean manufacturing world, our partners can't sit idle, waiting for needed spare parts.
TECHNICAL CONSULTING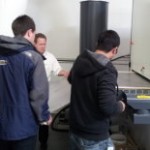 We maintain an active demonstration floor with machines under power so prospective customers can come and "kick the tires" before they buy. To help in the buying decision we have certain machines available to process customer parts so they can know what they're getting before they buy.
We often have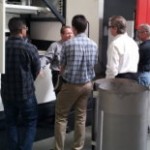 factory representatives on-site so you can consult with an expert to review your application and help formulate your final decision.