Panelbenders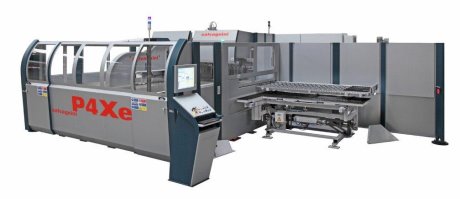 Flexible, modular and lean, Salvagnini machines and systems for automatically bending sheet metal guarantee quality, reliability, accuracy and repeatability along with excellent performance. Salvagnini offers two lines of products: the P4X & P2X Panel Benders and the Roboformer robotic press-brakes.
P4Xe: the history and the future of metalworking
In 1977, Guido Salvagnini invented and introduced to the market the first P4 Panel Bender, a numerically controlled machine tool for cold-forming flat sheets, designed to produce sheet metal panels from punched blanks by means of a complete, automatic, programmable and flexible work cycle.

Out-produce up to 5 press brakes
Make bends not possible on a   press brake
Safety – operator never touches the part while bending
Accuracy – gauges from features, not edges
Operator loaded or full automation
Stand alone or in-line automation with punch or laser